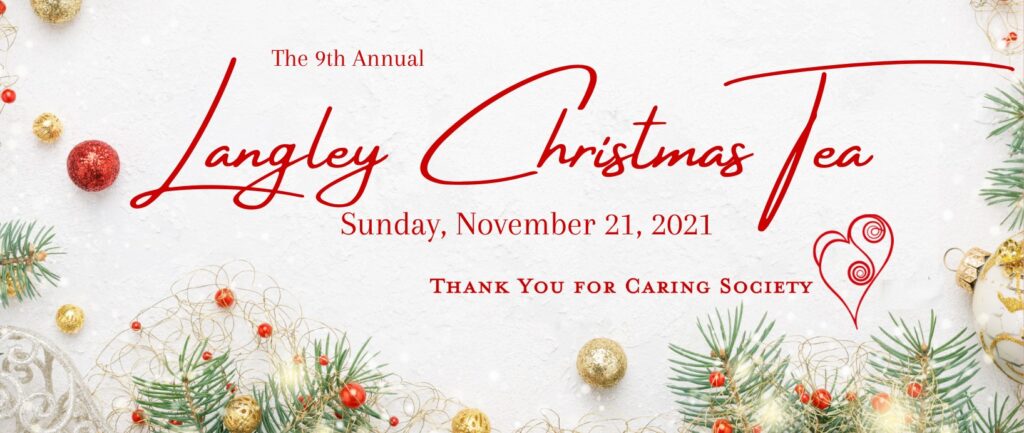 The Christmas Tea is a time for our community to come together to kick off the Christmas season and support our less fortunate Langleys families.
This event is organized by the Thank You for Caring Society, a local non-profit volunteer organization that over the past 8 years together with the support of our generous donors, has raised over $275,000.00 to support Langley Families. BC Society #S0071525
Traditionally, our live event sells out at 500 guests and we hope to be able to gather together again. 2020 saw a wonderful virtual event with tremendous community support.
The 2020 Christmas Tea saw donations to the Langley Christmas Bureau, The Starfish Backpack program and the Langley Youth Hub. We hope to continue donating to local groups supporting Langleys' families throughout the remainder of 2021.
2021's hybrid event will allow us to share our live event with our at-home guests. This will benefit you, our sponsors, with a larger audience to showcase your company.
Every year the Society reaches out to the business community asking for help supporting this special event which is committed to our local families in need.
Sincerely,
Thank You for Caring Society